Chiropractor Garden City NY
Welcome to Body By Design located in Garden City. Chiropractic is one of the most amazing healthcare professions, but very few people understand what it's all about. This article is here to help you gain a basic understanding of how our Garden City chiropractors can help you and your family.
Chiropractic care is the practice of using spinal alignment to alleviate a wide variety of physical ailments, including muscle strain, neck pain, chronic back pain, and more. This is accomplished by adjusting the position of the spinal column to its proper shape, providing a non-invasive solution for pain relief.
OFFICE HOURS
---
Monday
7:30am - 9:30am
3:30pm - 6:30pm
---
Tuesday
7:30am - 9:30am
3:30pm - 6:30pm
---
Wednesday
7:30am - 9:30am
3:30pm - 6:30pm
---
Thursday
3:30pm - 6:30pm

BODY BY DESIGN
Welcome to Body By Design Wellness Chiropractic located in Garden City New York centrally located in Nassau County Long Island neighboring major cities such as Williston Park, East Williston, Albertson, Mineola, Roslyn, Carle Place, Westbury and Hempstead!
Dr. Ryan became a doctor of chiropractic and located his office in Garden City in the heart of Nassau County to share his true passion for health & wellness. dr. Ryan's mission is to help as many individuals & families as possible achieve their health needs, wants & goals by providing the tools, knowledge & support to attain them through natural means. He is committed to providing the highest quality care & treatment methods while continually striving for excellence as he guides patients along their lifelong journey to health & wellness.
Dr. Ryan is a wellness expert that speaks all over Garden City & Long Island as well as across the country on television. You can find him locally at one of his community wellness talks in Garden City where he hosts an AMAZING dinner event each month at the Roosevelt Field Mall. You can also find him on social media where he is very active on instagram & facebook or you can simply find him in his office right in Garden City where he spends a large majority of his time caring for his patients.
Dr. Ryan adjusts & cares for newborns, infants, & children from 6 days old to 18 years of age. Dr Ryan is specializes in the treatment of those suffering with Headaches and recently released his new book "The Headache Hack". He is also highly trained in treating patients suffering from neck pain, low back pain, numbness & tingling, sciatica, shoulder pain as well as hip & knee pain. His advanced training in structural & biomechanical evaluation is key to helping patients in the Long Island area.
HOW TO FIND A CHIROPRACTOR IN Garden City
This guide will help you find the best chiropractic clinic in Garden City for you. When most people in Garden City decide they need a chiropractor, they end up doing a search and just picking someone at the top.
Being at the top of Google for the chiropractic search does not necessarily mean they are the best chiropractor for you. Follow the steps below to make sure you are picking the right chiropractor for you.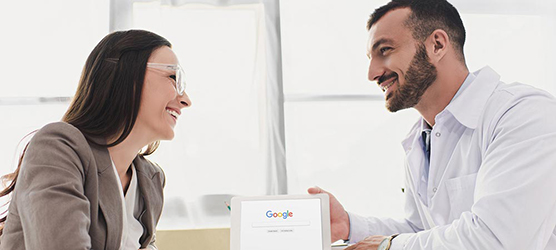 Time Needed: 5 minutes
Total Cost: USD 0.00
4 EASY STEPS TO FINDING A CHIROPRACTOR IN Garden City
Step 1: Open up a Google search
You will want to type one of the following in the search bar:
Chiropractor Garden City
Chiropractor 11530
Chiropractor near me
Best chiropractor in Garden City

Step 2: Review Their Website
The best chiropractors in Garden City put as much care into their website as they do into the rest of their office. By reviewing their website you will get a good feel for the doctor and if they are right for you.

Step 3: Check Out Their Reviews
Check out the Google Business Page of a chiropractic clinic you are thinking about visiting. It is easy for someone to say they are great, it's a different story to get other people to say great things about you.

Step 4: Give The Office A Call
Now that you have a basic understanding of what the office is about. Give them a call to make sure they fit the message that their website and GMB have been sending. You will know in a few minutes whether the office is the right one for you.